Critical Section Metrics
Yearly Total Membership
Total membership by fiscal year
New and Non-Renewing Members by Fiscal Year
Net Membership Change by Fiscal Year
Member Satisfaction Survey Results
Results of the semi-annual member satisfaction results. This is the number of respondents who report being either "Satisfied" or "Very Satisfied" with the section.
Meeting Satisfaction Survey
The results of the meeting satisfaction survey usually taken at every meeting (other than joint sessions with other societies).
Monthly Membership Totals
Count of members by month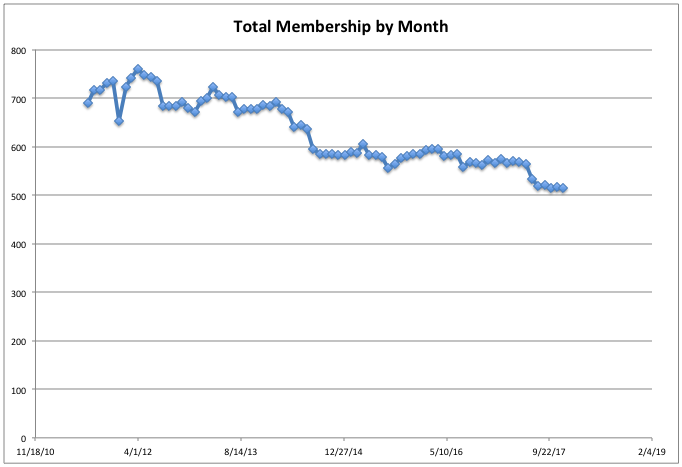 New and Non-Renewing Members by Month
Count of new members joining and members not renewing membership by month.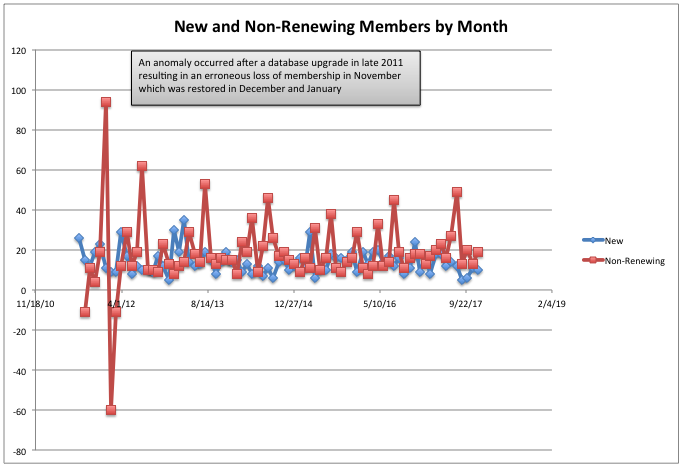 Monthly General Meeting Attendance
Number of people attending monthly dinner meetings (normally held the second Tuesday of each month except January and July.)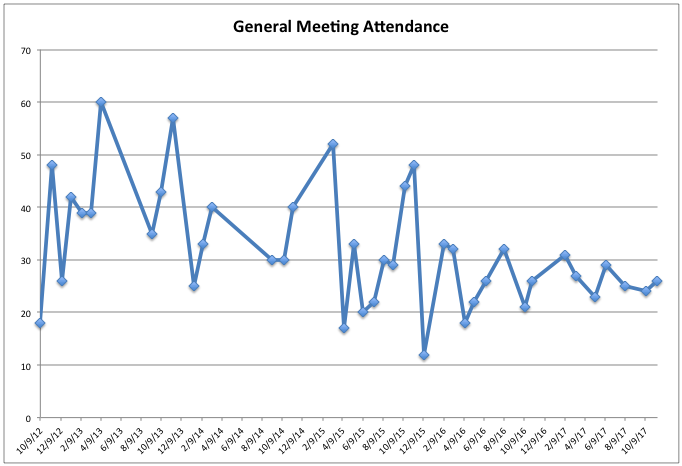 First-Year Member Retention
Of members who reached the end of their first year of ASQ membership in the previous six months, this is the percentage who renewed their membership. Due to the fact that some members renew in the six month grace period following the end of their term, this metric slightly underestimates the actual first-year retention rate. Due to the fact that it incorporates data for the full six month grace period, it is effectively a six month rolling average.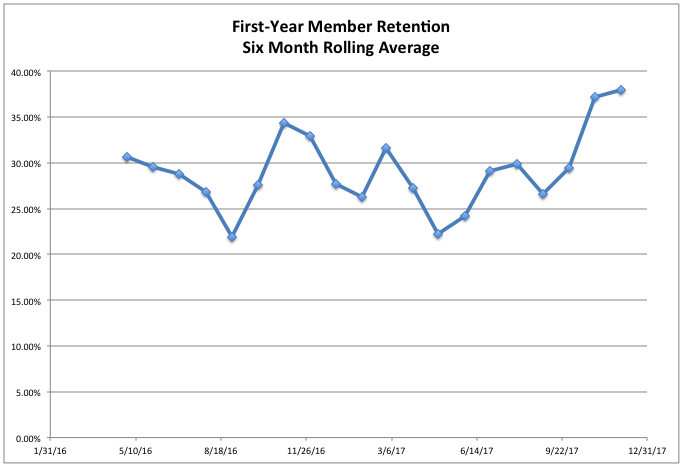 New results will be reported as they become available.